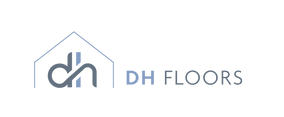 About Dixie Carpet
For the past 20 years, Dixie Home has quickly made a splash with homeowners and designers everywhere, thanks to its impressive selection of high-quality, high-fashion residential broadloom carpets. From contemporary patterns with rich movement to intriguing textures and traditional velvets, you can find the perfect options to brighten your home in dramatic jeweled tones, natural neutrals, and every shade in between. Beyond their gorgeous visuals, every step of the manufacturing process ensures that Dixie carpets can support an active household with long-lasting beauty and performance. Aiming to provide affordable fashion, you can add soft, elegant style to any setting with Dixie carpets.
Fill this form out and someone will get back to you
Get To Know Dixie Home's Top Products
Durasilk PET Polyester Carpet
Who says chic style and design are only for the high-end carpet market? Luxurious 100% Durasilk™ PET Polyester will add sophistication and upscale appeal to your rooms. By using the powerful pull-through leverage of this premium branded yarn, Dixie carpets utilize superior materials in manufacturing to create a wide array of beautiful soft options. To make an artistic design statement, use striking carpet patterns ranging from organic to abstract to geometric. For a look that works anywhere in the home, the twisted tufts of engaging carpet textures lend attractive visuals and a relaxing, casual feel. With Durasilk, Dixie carpets offer families the latest trends, patterns, and colors with the performance to handle the adventures of everyday life.
EnVisionsSD Pet Solutions
Our beloved pets are also a part of the family, and EnVisionsSD Pet Solutions from Dixie carpets raises the bar when it comes to pet protection! These carpets are made from 100% solution-dyed EnVision® BCF Nylon and are engineered with color to the core for superior color fastness and fade resistance. EnVisionsSD Pet Solutions bring a winning combination of style and function with tonal and contrasting yarns that create eye-catching yet easy-to-maintain looks. With styles inspired by our favorite canines and felines, this collection of adaptable, versatile patterns offers impressive durability and stain resistance to support a household with furry friends. Simply put, these carpets are meant to be enjoyed and lived on by all our family members.
Learn More About Dixie Carpet At Custom Carpet Centers In the greater Buffalo, NY area!
Are you interested in learning more about our selection of Dixie Carpets? Fill out the form above, and a team member will contact you shortly.