Waterproof Flooring

---
Designed For Any Room In Your Home
Solutions for Dealing With Water
> Get up to $500 OFF toward your next flooring purchase
Waterproof Flooring

---
Waterproof Flooring in Western New York
Achieve Gorgeous Looks In Every Room
Waterproof solid core floors are the newest innovation of engineered products. They offer a perfect blend of the rich, natural beauty of hardwood and ceramic tile with the exceptional performance and comfort of luxury vinyl. Solid core planks are thick like solid wood boards but also 100% waterproof, a feature that places them in a league of their own.
Browse waterproof flooring collections
Dramatic, Natural Beauty of Hardwood and Ceramic Tile Looks
Waterproof solid core floors are an evolution in luxury vinyl flooring. With durability that exceeds other engineered products, these floors have the same multi-ply layer construction but feature a waterproof core that can survive splashes and spills without swelling or warping. In an advantage over laminate floors, the backing on solid core floors also muffles sounds, making them quieter than other hard surface floors.
WATERPROOF VS. WATER RESISTANT
Waterproof means that it can withstand any amount of water, from a small spill to a flood, and be just fine. Water resistant means that it can take on a little water for a short time. Anything after that will more than likely cause damage.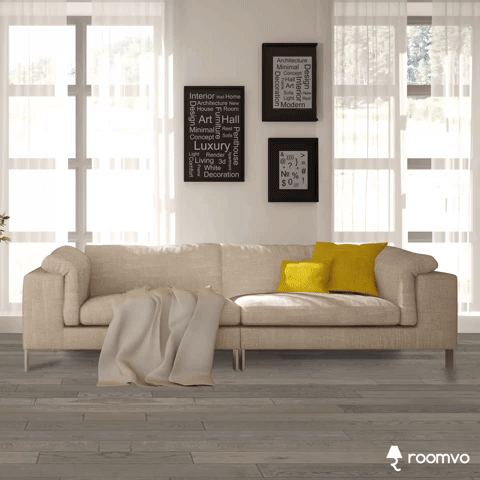 Bring It To Life With
ROOMVO
See your new flooring in any room of your home with our easy-to-use room visualizer!