Mohawk Flooring At Custom Carpet Centers
Get more out of your flooring with Mohawk. At Custom Carpet Centers in the greater Buffalo, NY area, we're proud to offer Mohawk products to our customers.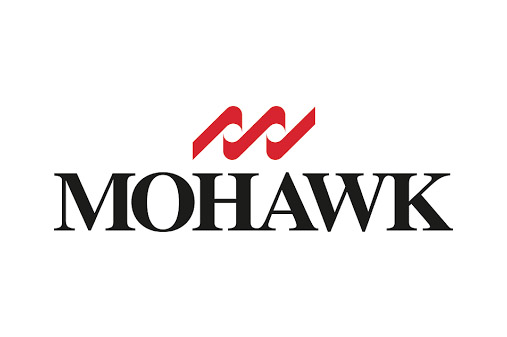 About Mohawk Flooring
One of the pre-eminent names in the flooring industry, Mohawk boasts a rich tradition of innovative products, award-winning designs, and well-constructed, durable flooring. 
Initially founded in 1878, Mohawk has a proud history of excellence but continues to innovate with each passing year. Between their state-of-the-art Smart-Strand Carpet, waterproof Solidtech vinyl, or revolutionary RevWood flooring, Mohawk puts great care into every product it produces. With each product assembled here in the United States, Mohawk is a force in flooring. Whether you're interested in carpet, wood, or luxury vinyl, Mohawk and its stellar, performance-driven products offer outstanding style and substance. 
Fill this form out and someone will get back to you
Get To Know Mohawk's Top Products
Mohawk's Solidtech Luxury Vinyl Flooring
SolidTech is the next step in innovative, high-quality flooring from Mohawk. Both beautiful and durable, SolidTech is available in a wide range of wood and stone-look options. With enhanced visuals, SolidTech floors will have your guests wondering if your floors are hardwood or natural stone. SolidTech floors are incredibly durable and easy to maintain, featuring a proprietary spill and stain guard that is more than capable of taking on the wear and tear associated with having a family, pets, or both. With advanced rigid core technology, SolidTech vinyl floors are 50% denser than average composite flooring. With this density comes protection against dents and other visual imperfections. And yes, SolidTech floors are waterproof too.
Mohawk's SmartStrand Carpet
SmartStrand of the highest-performing carpet options on the market today. Offering both extreme performance and durability, SmartStrand is resistant to matting and is constructed to withstand the daily wear and tear associated with families or pets. Along with the promise of durability comes the assurance that your SmartStrand carpet will always look great. With spring-like fiber molecules that help resist crushing, mating, and general wear, your SmartStrand carpets will look new for years. Featuring a built-in stain and soil resistance and Nanoloc technology surrounding each individualized carpet fiber, SmartStrand flooring is straightforward to clean and very low-maintenance.
RevWood
RevWood, from Mohawk, offers the idyllic balance between beauty and durability. Boasting authentic hardwood visuals and the performance-driven nature of laminate flooring, RevWood is a flooring that is sure to turn heads in your home. With built-in scratch, scuff, and fade-resistant technology, RevWood provides the stylings of hardwood flooring with the toughness of laminate floors. Perpetually at the forefront of innovative flooring products, Mohawk's RevWood is the next step in wood-look flooring. With maximum protection, RevWood is 4x more scratch-resistant than comparable products. Infused with a crystal shield aluminum oxide layer, RevWood can resist scratches, scuffs, scrapes, and indentations, providing homeowners with prolonged beauty.
Learn more About Mohawk Flooring At Custom Carpet Centers In the greater Buffalo, NY area!
Are you interested in learning more about our selection of Mohawk flooring? Fill out the form above, and a team member will contact you shortly. You can also browse our selection of Mohawk products today!